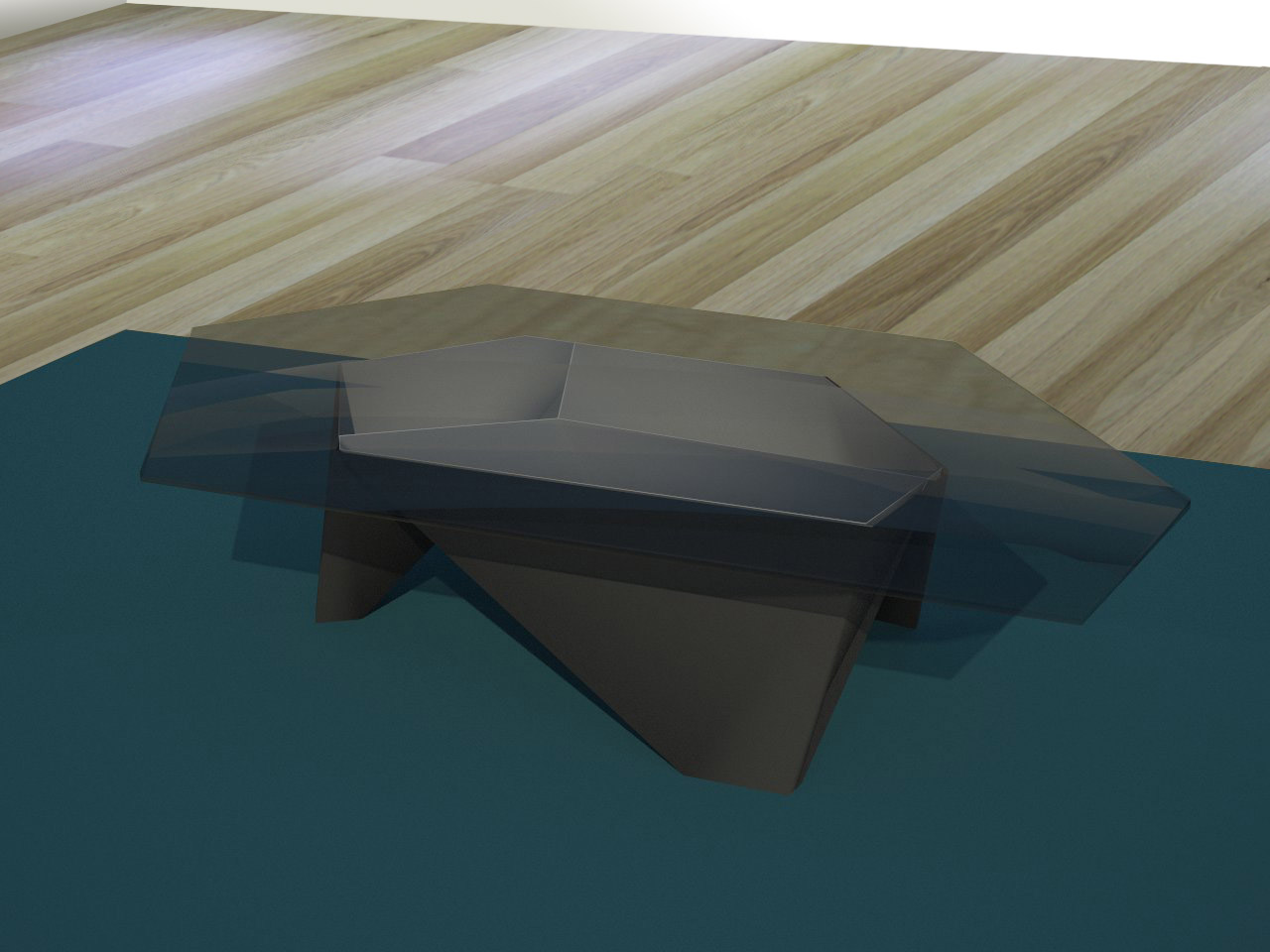 SIBYL
Sibyl is an experiment in the adaptive reuse of discarded design.
Though its current incarnation is in the form of a coffee table, its design sprung from a project at a much different scale: a pop-up wedding chapel.
Its form is derived from the Paper Fortune Teller, a childhood staple alternately known as the 'Whirlybird,' 'Chatterbox,' or the less fortunate 'Cootie Catcher' depending on where in the US you spent 5th grade.
Faced with such inconsistencies in nomenclature, Sibyl instead takes the name of a class of ancient Greek women who were believed to possess the ability to predict the future, the most famous being the Sibyl of Cumae who guided Aedas through the Underworld.
A simple folded aggregation of interconnected pyramids, the Cootie Catcher is a form deeply and near-universally rooted in our collective consciousness, conjuring youthful memories of projected futures. Here, in tripartite form, the playfully superstitious object is smuggled into a project required to include citiations of traditional Christian iconography. Its triad of light monitors ostensibly offer an abstract formal nod to the Trinity; the true silliness of their genesis offered only to the initiated few.
Alas, the chapel design followed a different path, causing Sibyl an early demise. Here, resurrected from the grave and stood upon her head, she provides a welcoming surface for remote controls and apertifs.
PROJECT: Sibyl
PHASE: Fabrication
TYPE: Furniture
SCALE: 42 inches
YEAR: 2011
TEAM: Steven Christensen + Carol Cotu (model + fabrication drawings)
TAGS: Furniture